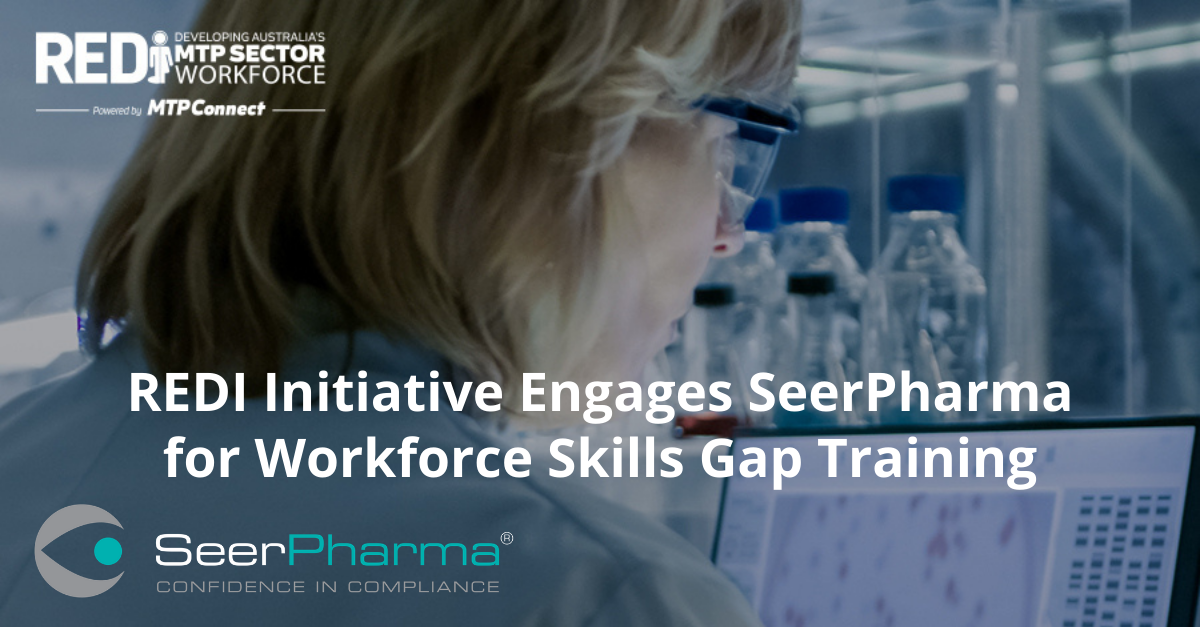 The Researcher Exchange and Development within Industry (REDI) program is funded by the Australian Government's Medical Research Future Fund and operated by MTPConnect. REDI has undertaken a comprehensive analysis of skills gaps in the Medical Technology, Biotechnology and Pharmaceutical (MTP) sector and identified several critical skills gaps that inhibit the industry maximising the impact on healthcare in Australia.
The REDI training below contributes to closing the skills gaps by addressing Quality Management Systems (QMS) for the MTP sector.

Specifically, the REDI training includes a FREE wholly online (eLearning) QMS Primer that provides foundational knowledge and then 3 deep-dive, instructor-led workshops on specific QMS Standards. The QMS Primer is optional, participants with a basic QMS understanding and that know which QMS Standard their operation is best-aligned to can directly register for a workshop.
Basic and online training on quality management systems introducing standards ISO 9001, ISO 13485, ISO 17025 and Good Laboratory Practice (GLP).
Deep-dive workshop training on ISO 9001: a QMS standard for any size organisation in any industry and helps the business focus on quality, consistency, continuous improvement and customer satisfaction.
Deep-dive workshop training on ISO 13485: which is based on ISO 9001, but adapted specifically for the medical device supply chain.
Deep-dive workshop training on Good Laboratory Practice (GLP): a managerial quality control system covering the organisational process and the conditions under which non-clinical health, safety and environmental studies are planned, performed, monitored, recorded, reported and retained (or archived).
If you have any questions, please contact us to discuss your interest and how we can help.

Watch our free webinar information session on-demand now