A new version of ISO 13485 was published in March 2016. As a medical device manufacturer or sponsor you will need to understand and implement the changes.
This 2-day training course will provide you with the knowledge, skills and tools to implement or update your current Quality Management System (QMS) in compliance with the new ISO 13485 standard.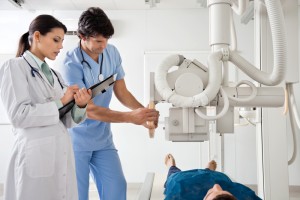 At the end of this course you will be able to:
Know your legal obligations as a sponsor or manufacturer
Understand the success factors for an effective QMS, and the benefits it delivers
Develop risk management strategies for products and processes
Determine if your organisation is ISO 13485 audit-ready
Develop plans to streamline your QMS and maintain practical compliance
Content
The course will provide a short introduction to the regulatory landscape of Quality for medical device companies followed by practical advice to help you implement a QMS across the following four (4) key business areas of ISO 13485. It will cover:
The Regulatory Environment
The ISO model for an effective process-based Quality Management System (QMS)
The application and integration of a Quality Risk Management (QRM) framework
Key areas of ISO 13485 and changes in the new standard

Management responsibility
Resource management
Product realisation
Measurement, analysis and improvement
Participants
This course will assist organisations preparing for ISO 13485 certification (or re-certification to the new standard). It will also be of interest to suppliers to ISO 13485 regulated companies. SeerPharma have already received interest in this course from a range of businesses such as:
Medical device design and manufacturing groups
Medical device sponsors whose products are manufactured in low-cost regions and then distributed in Australia and Europe
Pathology companies
Suppliers to medical device companies looking to gain a competitive edge
Format and Course Length:
The 2-day course involves a lively mix of case studies / workshops and intensive tutorial sessions. The delivery method is collaborative with a small group and facilitator, which has been shown to enhance learning and critical thinking skills of participants. You will receive copies of all presentation slides and a Certificate.
Scheduled sessions run from 9am to 5pm unless otherwise specified.
Call us or click here to e-mail us and register your interest.