SeerPharma has partnered with the University of Technology Sydney (UTS) to deliver innovative, university-accredited online postgraduate programs in Good Manufacturing Practice (GMP).
G

raduate Certificate in GMP
Graduate Diploma in GMP
Master of GMP
Online Information Session
We invite you to learn more about obtaining your postgraduate qualification in GMP by attending our free online information session on 14 June 2022 from 6:00 PM - 7:00PM (AEST).
With no on-campus commitments, students can obtain a Graduate Certificate in GMP, Graduate Diploma in GMP or Master of GMP from the University of Technology Sydney (UTS) from anywhere in the world.
This program is designed for professionals to up-skill in the areas of regulation, compliance, process development and quality assurance in the pharmaceutical, medical device and biotechnology sectors.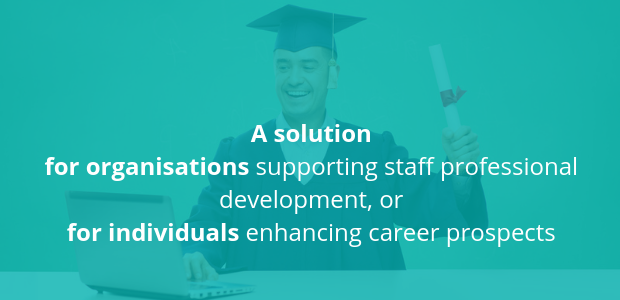 Subjects and Commencement
| | | |
| --- | --- | --- |
| Graduate Certificate | Graduate Diploma | Masters |
| Four (4) subjects | Eight (8) subjects | Sixteen (16) subjects |
For a part time study load, students typically study two subjects per semester. All students must study "International GMPs and Quality Assurance" and choose additional subjects from those listed below. Students can commence in either semester 1 or semester 2.
First Year Subjects
Semester 1 (starts February)
Semester 2 (starts July)
International GMPs and QA
GxP and Quality Auditing Practices
GMP for Manufacturing Operations
Risk Mgt for Pharmaceutical Operations
Validation Principles and Practices
Good Aseptic Practices / Sterile Products
Good (QC) Laboratory Practices
Contamination Control
Second Year Subjects
Process Development for Therapeutics
Computer Systems Validation
Clinical Trials QA Management
Stability
Supply Chain Management
Biotech Manufacturing
Industrial Research Project A
Industrial Research Project B
Download the Course Booklet below and see the How to Apply section on page 8.
Meet Some of Our Students
Online Learning
Online learning is a practical option for students unable to attend campus due to work commitments or distance. This is a flexible mode of learning in which students study when it suits them. Studying online does not mean that the student is isolated from the teacher or from the learning community. A variety of strategies are used to provide an environment for learning and to foster student-student collaboration.
In this course, students will learn through online content comprising of videos, set reading, directed research, activities and self-check quizzes. This independent learning will be supported by group learning experiences using online discussions, in which ideas and concepts can be tested and refined. In addition, online students will have regular access to the class teacher via online 'open office' hours.
Assessment is conducted throughout the semester and comprises tasks such as contribution to online discussions, written and/or oral reports, group projects, presentations via online conferencing and written exams.
Each subject is structured as a number of modules that typically cover a two-week period. Materials are made available on UTS' online learning system which can be accessed from your computer, tablet or mobile device, so you can learn anywhere, anytime.
Each subject in this course will require approximately 3-6 hours per week of study. Time will vary depending on student familiarity with the subject matter. Additional time may be needed to complete assessments.
Download the Course Booklet below and see the How to Apply section on page 8.
Need more information?