Medical device manufacturers and sponsors need to understand and comply with the current Risk Management standard requirements of ISO 14971:2019 (Application of Risk Management to Medical Devices).
This course will provide you with the knowledge, skills and tools to implement a risk management process in compliance with the ISO 14971:2019 standard as part of your Quality Management System.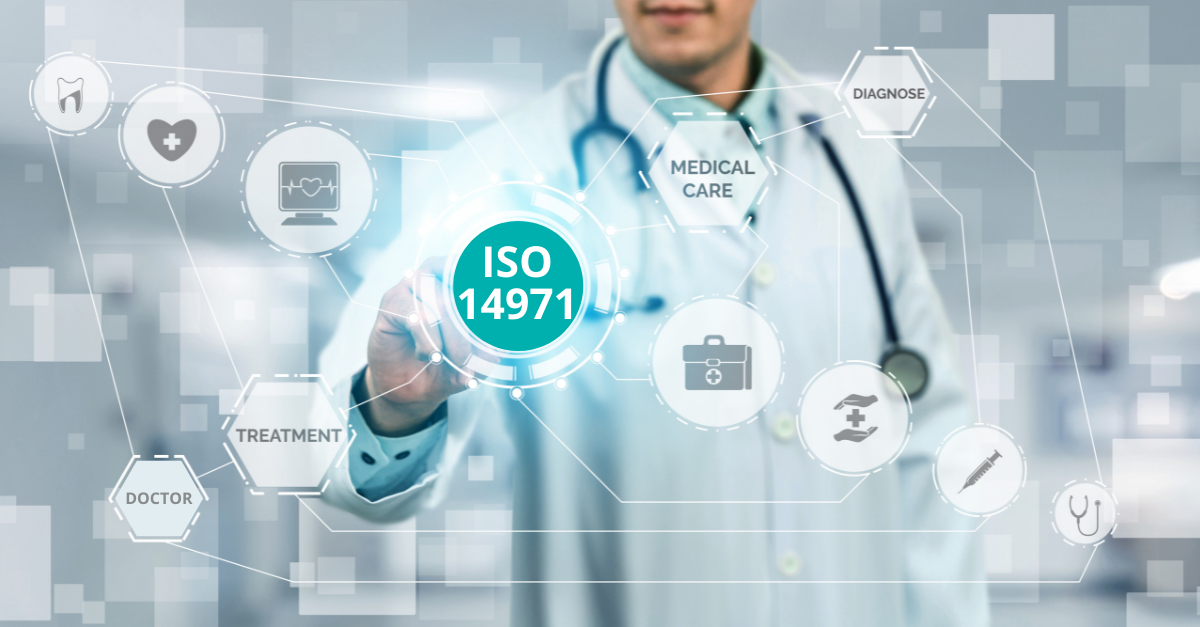 At the end of this course you will be able to:
Understand the importance of risk management processes
Understand the success factors for an effective risk management process and the benefits it delivers
Develop risk management strategies for products and processes
Understand the application of the risk management process
Be able to conduct a risk assessment in accordance with the standard
Assess the risk management process within your organisation against the standard
Understand the relationship between ISO 14971:2019 and ISO 13485:2016
Content
The course will provide a short introduction to the risk management process required in a Medical Device organisation followed by practical advice to help you implement risk management in line with ISO 14971. It will cover:
An approach for the implementation of risk management as part of a Medical Device Quality System
The risk management concepts within ISO 14971
An overview of how risk management practices are used to support quality and compliance programs in Medical Device companies
Participants
This course will assist organisations preparing for ISO 13485 (re)certification, as risk management in compliance with the ISO 14971:2019 standard is mandatory as part of that QMS certification process. It will also be of interest to businesses that supply services or materials to ISO 13485 regulated medical device companies. Business types that have benefited from ISO 14971 training include:
Medical device design and manufacturing groups
Medical device sponsors whose products are manufactured in other regions and then distributed in Australia and Europe
Suppliers to medical device companies looking to gain a competitive edge
Format and Course Length
The course will be delivered as an online virtual-classroom training session.
Participants will be provided with a PDF of the training material in advance of the training should they wish to print and annotate notes. Participants will be connected to the trainer and other participants via online collaboration tool Zoom with connected video (webcam / screen sharing) and audio (computer audio or phone dial-in). Theory will be delivered by the trainer sharing their screen of the PowerPoint presentation. Facilitated workshops will be run in digital breakout rooms (e.g. a group of 12 might split into 4 breakout rooms each with 3 participants to separately work on a problem). Breakout rooms can call the trainer in for support when required and the trainer can electronically bring everyone back to the main session to debrief when appropriate.
The training will be delivered as 2 x 3.5 hour sessions over 2 days. Breaks are included.
A digital credential (badge) will be issued via Credly on e-mail to recognise successful training completion.
What Do I Need?
Participant needs are very basic. You will need a computer or suitable device with a good internet connection. A headset (headphones with microphone) and second monitor/screen are recommended but not required.
Sessions
Participants will attend both half-day sessions:
| | | |
| --- | --- | --- |
| Sessions | Dates | Times |
| Day 1 | 02 October 2023 | 9:00am-12:30pm |
| Day 2 | 03 October 2023 | 9:00am-12:30pm |
Times are based on Melbourne, Australia.
Fee and Discount
AUD $700 (exc. GST) per participant

A

10% discount applies for 3 or more participants from the same company
If you can't see the booking window to select tickets below, please click here.
Contact us to discuss your interest in a public or private delivery of this course.