Industry 4.0 (the Fourth Industrial Revolution) is happening now and the COVID-19 pandemic has accelerated the speed of advancement in modern smart technology and its application.
You may have heard of ISPE Pharma 4.0TM and maybe you are thinking that this only applies to the Pharmaceutical industry. Industry 4.0 and the overlaying quality and regulatory requirements is far more encompassing than just Pharma.
The MTP 4.0 (Medical Technology, Biotechnology and Pharmaceutical) training course provides a comprehensive overview of all aspects of Industry 4.0 for regulated industries.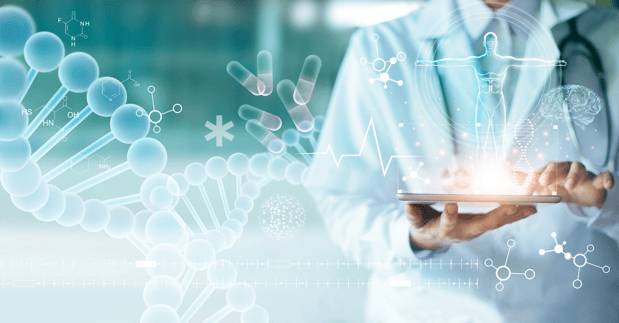 Content
Through this course you will develop an understanding of:
The key terms, technologies and processes
Maturity models that allow the transition for a short, medium and long term digital strategy
A Holistic Control Strategy for changes to the Quality Management systems
Validation 4.0 – for streamlining the validation processes
The importance of Process Maps and Critical Thinking
Continuous Process Verification, Process Automation and Data Analytics
Plug and Produce technologies
The importance of a Management Communication Strategy
The enablers for data, storage and speed
Cybersecurity
This course intends to bring you up to speed with Industry 4.0 and its application in the healthcare setting to get you thinking about opportunities within your company/industry for innovation and improvement. The course focusses on sharing thought-provoking developments in industry, rather than upskilling.
Participants
Anybody keen on understanding Industry 4.0 and its potential for the Medical Technology, Biotechnology and Pharmaceutical sector will be interested in the content.
If you are innovative, a future-thinker and want to be a 'champion for change' within your company to adopt the latest technology, you can benefit most from this training.
Format and Course Length
The course will be delivered as an online virtual-classroom training session.
Participants will be provided with a PDF of the training material in advance of the training should they wish to print and annotate notes. Participants will be connected to the trainer and other participants via online collaboration tool Zoom with connected video (webcam / screen sharing) and audio (computer audio or phone dial-in). Training will be delivered by the trainer sharing their screen of the PowerPoint presentation.
The training is delivered as 2 x 3.5 hour sessions over 2 days. Breaks are included.
A digital credential (badge) will be issued via Credly on e-mail to recognise successful training completion.
What Do I Need?
Participant needs are very basic. You will need a computer or suitable device with a good internet connection. A headset (headphones with microphone) and second monitor/screen are recommended but not required.
Sessions
Participants will attend both half-day sessions:
| | | |
| --- | --- | --- |
| Sessions | Dates | Times |
| Day 1 | 13th April 2023 | 8:30am-1:00pm |
| Day 2 | 14th April 2023 | 8:30am-1:00pm |
Times are based on Melbourne, Australia.
Fee and Discount
AUD $700 (excluding GST) per participant

A

10% discount applies for 3 or more participants from the same company
New Session Dates To Be Advised
Contact us to discuss your interest in public or private delivery of this course.