For pharmaceutical, animal health and medical device organisations, preparing for and working through regulatory inspections or audits from the TGA, FDA, Medsafe, APVMA and ACVM can be harrowing. Whether your organisation is large or small, there is a tremendous amount of (virtual and perceived) pressure. Regulators will find deficiencies but the better prepared your organisation is, the smaller the chance of the findings being critical or major.
This course will help you navigate regulatory inspections / audits by arming you with tools and methods to best prepare.
"Success is where preparation and opportunity meet" (Bobby Unser)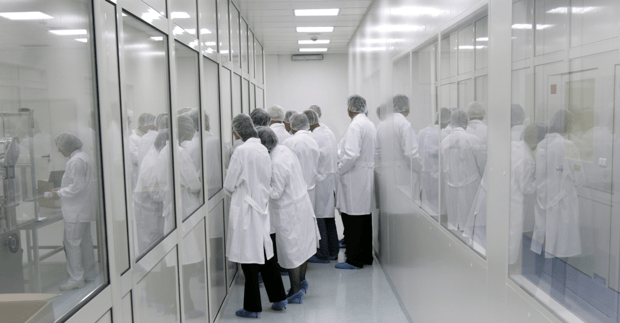 Content
This course will address the key areas that you must focus on when preparing for a regulatory inspection. It will dive into the differences between approaches of the US FDA and TGA, and how to best handle responses to observations / findings from a GMP Inspection. Differences you will encounter in remote inspections (compared to on-site inspections) will also be covered. There is also a section on what to expect from the Pharmacovigilance Inspection Program (PVIP).
Legal requirements of inspections and some differences between International Inspectors and TGA Inspectors

Access to site
Collection of evidence including photographs
Viewing of internal inspection reports

Things to get ready
Remote Inspection vs Onsite
"War Room" protocol
Using Subcontractors and Knowing the Starting Point of Manufacture
Preparation for New Licence vs Routine Re-Inspection
Opening Meeting, Daily Wrap Up and Closing Meeting
Closeout
Pharmacovigilance Inspection Program (PVIP)
Participants
This course has been designed for all staff who will be involved in regulatory audits; for example, Quality Assurance, Quality Control, Manufacturing, Validation and Engineering personnel. You might expect to speak directly with the Regulator, or you might work behind the scenes gathering requested documents and records.
Format and Course Length
The course will be delivered as an online virtual-classroom training session.
Participants will be provided with a PDF of the training material in advance of the training should they wish to print and annotate notes. Participants will be connected to the trainer and other participants via online collaboration tool Zoom with connected video (webcam / screen sharing) and audio (computer audio or phone dial-in). Theory will be delivered by the trainer sharing their screen of the PowerPoint presentation. Facilitated workshops will be run in digital breakout rooms (e.g. a group of 12 might split into 3 breakout rooms each with 4 participants to separately work on a problem). Breakout rooms can call the trainer in for support when required and the trainer can electronically bring everyone back to the main session to debrief when appropriate.
The training is delivered as 2 x 3.5 hour sessions over 2 days. Breaks are included.
A digital credential (badge) will be issued via Credly on e-mail to recognise successful training completion.
What Do I Need?
Participant needs are very basic. You will need a computer or suitable device with a good internet connection. A headset (headphones with microphone) and second monitor/screen are recommended but not required.
Sessions
Participants will attend both half-day sessions:
| | | |
| --- | --- | --- |
| Sessions | Dates | Times |
| Day 1 | 25 September 2023 | 9am-12:30pm |
| Day 2 | 26 September 2023 | 9am-12:30pm |
Times are based on Melbourne, Australia.
Fee and Discount
AUD $700 (excluding GST) per participant.

A

10% discount applies for 3 or more participants from the same company.
If you can't see the booking window to select tickets below, please click here.
Contact us to discuss your interest in a public or private delivery of this course.