The necessity for preventing or controlling (cross-) "contamination" in the storage, handling and processing of components, materials and products (non sterile and sterile) is demonstrated by the clear and consistent messaging in the GMPs:
40+ references in PIC/S Guide to GMP for Medicinal Products Part I
20+ references in FDA 21 CFR Part 211 CGMP for Finished Pharmaceuticals
This course will help you:
understand why contamination control is critical
understand the GMP rules that you must comply with regarding contamination control
identify types and major sources of contamination
implement procedures to reduce contamination risk in compliance with GMPs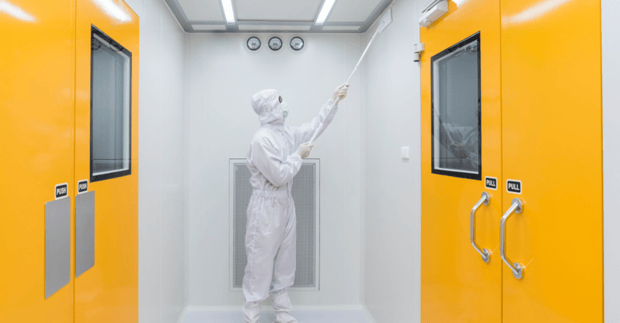 Content
Day 1
Introduction to Contamination Control

GMP principles and requirements for contamination control
Different types of contamination and the potential sources of contamination
Risk assessment methodologies that can be used to analyse and assess the major risks to product
Develop strategies for contamination control

Cleaning and Sanitation

Suitable cleaning and disinfectants for different manufacturing situations
Appropriate techniques for cleaning and sanitation
Day 2
Operating in a Cleanroom

Cleanroom facilities, HVAC and filtration principles
International cleanroom standards
Cleanroom garments, gowning procedure and qualification
Cleanroom conduct and operator qualification
Cleanroom operation and control
Environmental monitoring

HVAC and Controlled Environments

The international nomenclature and classification of cleanrooms
Key design requirements for cleanrooms
The theory of particle filtration, controlled facilities design and operation for the purpose of product protection
Certification of cleanrooms: test methods, test instructions, sampling sites
Rules for working within a cleanroom
GMP deficiencies

Environmental Monitoring (EM)

Key elements of an Environmental Monitoring (EM) Program
EM sample sites for qualification and routine monitoring purposes using risk assessment
Testing required for demonstration of cleanroom standards
Strategies for defining sample sites & frequency
Strategies for establishing alert & action levels for EM
EM test methods and examples of where and when they will be used
Participants
This course has been designed to provide personnel of all levels (Operator, Officer, Supervisor, Manager) with a good understanding of contamination and how to control it in a GMP environment. People from a range of Departments (Production/Manufacturing/Packing, Quality Control, Quality Assurance, Engineering etc.) will benefit from this training.
Format and Course Length
The course will be delivered as an online virtual-classroom training session.
Participants will be provided with a PDF of the training material in advance of the training should they wish to print and annotate notes. Participants will be connected to the trainer and other participants via online collaboration tool Zoom with connected video (webcam / screen sharing) and audio (computer audio or phone dial-in). Theory will be delivered by the trainer sharing their screen of the PowerPoint presentation. Facilitated workshops will be run in digital breakout rooms (e.g. a group of 12 might split into 4 breakout rooms each with 3 participants to separately work on a problem). Breakout rooms can call the trainer in for support when required and the trainer can electronically bring everyone back to the main session to debrief when appropriate.
The training will be delivered as 2 full day sessions, with breaks.
A digital credential (badge) will be issued via Credly on e-mail to recognise successful training completion.
What Do I Need?
Participant needs are very basic. You will need a computer or suitable device with a good internet connection. A headset (headphones with microphone) and second monitor/screen are recommended but not required.
Sessions
Each participant will attend both full-day sessions:
| | | |
| --- | --- | --- |
| Sessions | Dates | Times |
| Day 1 | 11 September 2023 | 9:00am-5:00pm |
| Day 2 | 12 September 2023 | 9:00am-5:00pm |
Times are based on Melbourne, Australia.
Fee and Discount
AUD $1,400 (exc. GST) per participant

A

10% discount applies for 3 or more participants from the same company
If you can't see the booking window to select tickets below, please click here.
Contact us to discuss your interest in a public or private delivery of this course.