Engineering is responsible for many critical elements of the GMP facility as well as equipment and systems within the facility. To help GMP Engineers meet their regulatory compliance obligations, SeerPharma offers this dedicated course to address specific needs.
On completion of this course you will be able to:
Describe basic facility layouts and their principles

Describe the current international industry standards for utilities such as water, pharmaceutical gases and cleanroom HVAC

State the requirements for design, control and validation of pharmaceutical water systems

State regulatory requirements for HVAC systems & environmental monitoring of cleanrooms

Implement the GMP requirements for qualification of facilities, equipment and utilities

Review the GMP standards & requirements for preventative maintenance and calibration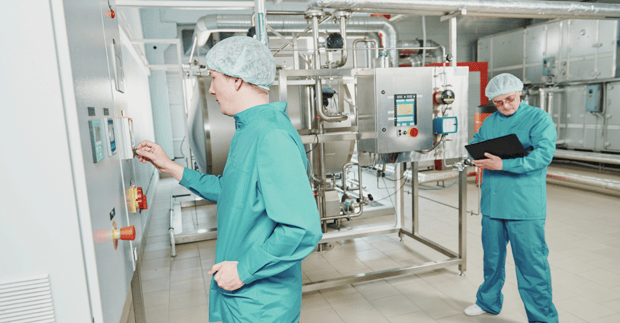 Content
Facility Layout and Design Principles
Demonstrate various approaches to design development and project management for pharmaceutical facilities
Define conceptually the difference between Sterile and Solid Dose manufacture
Describe the current options for the design and layout of a manufacturing facility under Good Engineering Practices
Appreciate the different surface finishes and options
Understand cleanroom design for containment
Design and Construction of Critical Services- Clean Steam, Gases
The process of selection, design, installation, qualification and validation of a Clean Steam System
An overview of the requirements for compressed air and other gasses
Water Systems: Design, Control & Validation
Planning and Programming Water Systems
Feedwater Characterisation
Water Purification System – Microbial Considerations
Basic System Review
Pre-treatment
Purification
Storage and Distribution
Rouging, Stainless Steel and Passivation
Sampling
Automation, Instrumentation and Trending
Cleanrooms – Design, Control and Qualification
The international nomenclature and classification of cleanrooms.
Key design requirements for cleanroom
The theory of particle filtration, and controlled facilities design and operation for the purpose of product protection
Certification of cleanrooms: test methods, test instructions, sampling sites
Rules for working within a cleanroom
GMP deficiencies
Facility, Equipment and Utilities Qualification
Requirement Specifications and Design Qualification
GMP requirements for IQ, OQ, PQ
The role of commissioning, FAT and SAT in equipment qualification
The fundamentals of compiling IQ, OQ, PQ protocols and reports
Planned Preventative Maintenance and Calibration
Introduce Planned Preventative Maintenance (PPM) within a GMP facility
Develop PPM packages; discuss software and hardware requirements
Compile a Calibration Data Base
Participants
This course has been designed for all GMP Engineers responsible for design, commissioning, qualification, validation and maintenance of GMP facilities, equipment, services and utilities.
Format and Course Length
The course will be delivered as an online virtual-classroom training session.
Participants will be provided with a PDF of the training material in advance of the training should they wish to print and annotate notes. Participants will be connected to the trainer and other participants via online collaboration tool Zoom with connected video (webcam / screen sharing) and audio (computer audio or phone dial-in). Theory will be delivered by the trainer sharing their screen of the PowerPoint presentation. Facilitated workshops will be run in digital breakout rooms (e.g. a group of 12 might split into 4 breakout rooms each with 3 participants to separately work on a problem). Breakout rooms can call the trainer in for support when required and the trainer can electronically bring everyone back to the main session to debrief when appropriate.
The training is delivered as 2 full day sessions. Breaks are included.
A digital credential (badge) will be issued via Credly on e-mail to recognise successful training completion.
What Do I Need?
Participant needs are very basic. You will need a computer or suitable device with a good internet connection. A headset (headphones with microphone) and second monitor/screen are recommended but not required.
Sessions
Participants will attend both full-day sessions:
| | | |
| --- | --- | --- |
| Sessions | Dates | Times |
| Day 1 | 13 February 2024 | 9:00am-5:00pm |
| Day 2 | 14 February 2024 | 9:00am-5:00pm |
Times are based on Melbourne, Australia.
Fee and Discount
AUD $1,400 (excluding GST) per participant

A

10% discount applies for 3 or more participants from the same company
If you can't see the booking window to select tickets below, please click here.
Contact us to discuss your interest in a public or private delivery of this course.