The TGA's "Australian Code of Good Manufacturing Practice (GMP) for Human Blood and Blood Components, Human Tissues and Human Cellular Therapy Products" (Version 1.0 April 2013) applies to manufacturers that undertake the...
collection
processing
testing
storage
release for supply and
quality assurance
...of Human Blood and Blood Components, Human Tissues and Human Cellular Therapy Products.
Where the TGA GMPs state a procedure or requirement 'should' be followed, manufacturers 'must' follow it. These terms appear 342 times in the Code of GMP. If you undertake any of the steps listed above and are therefore a "manufacturer" of therapeutic goods in Australia according to the Code of GMP, you need to understand the regulatory framework and your obligations.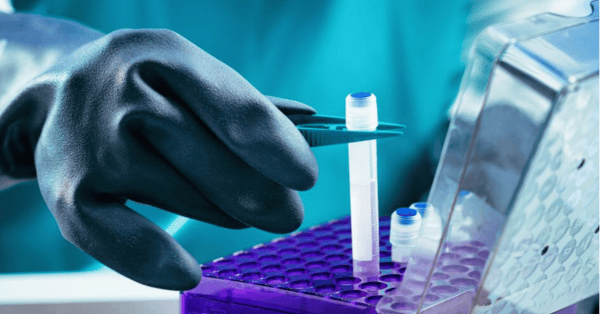 Content
This course provides an introduction to the regulatory requirements for the collection, processing and supply of human blood and tissues. The focus is on the legal requirements associated with the Manufacturing Licence, product quality standards defined by the Therapeutic Goods Orders (TGOs) and aspects of quality assurance systems and manufacture defined in the Australian Code of GMP for Human Blood and Blood Components, Human Tissues and Human Cellular Therapy Products.
The Regulatory Environment
The Code of GMP for Blood and Tissues

Personnel and Training
Premises and Equipment
Manufacturing
Quality Control

Managing for Quality and Continuous Improvement
Good Documentation and Record Keeping Practices
Testimonial
"We worked with SeerPhrama on a cGMP course, as they were able to tailor a program specifically for human eye and tissue sector members. This is essential, as we work in such a unique area of healthcare service with a rather unique application of the code. SeerPharma assisted our professionals, both new and veteran, in navigating the complexities of the code and its application, regardless of our work within a singular or multi-tissue bank, or government or benevolent organisation. The take aways for me were applying the code while we move towards electronic documentation systems, and of course, the necessity of prevention of risk within a structured and continual quality culture".
Heather Machin (RN MBA - PhD Candidate)
Project Officer, Lions Eye Donation Service
Participants
This course is developed for Managers, Supervisors and all tissue bank staff in Australia because you all have GMP responsibilities. The purpose of the course is to ensure participants understand the obligations of Blood and Tissue Banks in terms of compliance and product quality and can correctly interpret GMP principles and Code requirements. A secondary purpose is to help develop a culture of (GMP) compliance.
Format and Course Length
The course will be delivered as an online virtual-classroom training session.
Participants will be provided with a PDF of the training material in advance of the training should they wish to print and annotate notes. Participants will be connected to the trainer and other participants via online collaboration tool Zoom with connected video (webcam / screen sharing) and audio (computer audio or phone dial-in). Theory will be delivered by the trainer sharing their screen of the PowerPoint presentation. Facilitated workshops will be run in digital breakout rooms (e.g. a group of 12 might split into 4 breakout rooms each with 3 participants to separately work on a problem). Breakout rooms can call the trainer in for support when required and the trainer can electronically bring everyone back to the main session to debrief when appropriate.
The training will be delivered as 2 x 3.5 hour sessions over 2 days. Breaks are included.
A digital credential (badge) will be issued via Credly on e-mail to recognise successful training completion.
What Do I Need?
Participant needs are very basic. You will need a computer or suitable device with a good internet connection. A headset (headphones with microphone) and second monitor/screen are recommended but not required.
Sessions
Participants will attend both half-day sessions:
| | | |
| --- | --- | --- |
| Sessions | Dates | Times |
| Day 1 | 3rd August 2022 | 9:00am-12:30pm |
| Day 2 | 4th August 2022 | 9:00am-12:30pm |
Times are based on Melbourne, Australian Eastern Standard Time (AEST) / Coordinated Universal Time (UTC) +10:00.
Fee and Discount
AUD $700 (excluding GST) per participant; introductory offer

A

10% discount applies for 3 or more participants from the same company
New Session Dates To Be Advised
Contact us to discuss your interest in a public or private delivery of this course.