GMP Data Integrity for pharmaceutical manufacturing has been a compliance requirement for many years with TGA adding electronic records to the previous Australian code of GMP in 1990 and the FDA enforcing 21 CFR Part 11 Electronic Records (ER) and Electronic Signatures (ES) from 1997.
GMP authorities such as the MHRA, FDA, PIC/S and TGA have been publishing more guidance documentation on data management / data integrity in response to increasing numbers of data integrity-related inspection deficiencies. While data integrity is not new, it has become a global GMP hot topic. The issue is complicated with the growth of Software as a Service (SaaS) and hosted IT systems.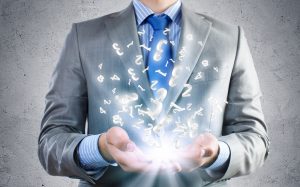 This one-day training course will help you identify your GMP data integrity needs and vulnerabilities as well as how you can address them to reduce your regulatory risk.
Course Content:
What does data integrity (DI) mean, who can contribute to good DI?
Why is data integrity and security such a hot topic for regulators?
Data criticality and data risk
Integration of DI into your QMS using a risk based approach
Protection and security of raw data and original records
Control of your data when utilising vendor third parties
Developing practical audit and remediation strategies for DI
Format and Course Length:
The 1-day course involves a lively mix of case studies / workshops and intensive tutorial sessions. The delivery method is collaborative with a small group and facilitator, which has been shown to enhance learning and critical thinking skills of participants. You will receive copies of all presentation slides and a Certificate.
Call us or click here to e-mail us and register your interest in a public session or having this course delivered on-site.