You won't find the words "data integrity" in the FDA CGMPs or the EU or PIC/S Guides to GMP, but 'integrity of data/records' is a long-standing GMP requirement. Data Integrity (DI) is a hot topic in the industry because Regulators are focusing on it; it is not a new requirement.
With the flood of industry guidance on DI since 2016 (from the FDA, WHO, MHRA, PIC/S, ISPE and PDA), GMP Inspectors have participated in more training to increase their focus and scrutiny of data management practices for both paper and electronic records.
The PIC/S Guidance "Good Practices for Data Management and Integrity In Regulated GMP/GDP Environments" (referenced by the TGA during GMP inspections), states in part:
...Computerised system validation in isolation may not result in low data integrity risk, in particular when the user is able to influence the reporting of data from the validated system.
An organisation which believes that there is 'no risk' of data integrity failure is unlikely to have made an adequate assessment of inherent risks in the data lifecycle...
There is a clear GMP inspection trend of focusing on data integrity and the focus is on much more than just electronic data. The TGA incorporates DI deficiencies into the areas of Documentation, Automated Systems and Quality Control covering both manually-generated / paper-based and electronic records.
GMP inspectors are trained on how to find DI problems. Do you know how to avoid them and how to find and address the ones you have?
This one-day training course will help you identify your GMP data integrity needs and vulnerabilities as well as how you can address them to reduce your regulatory risk.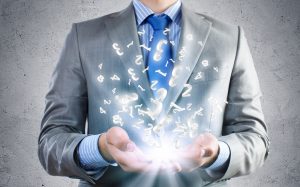 Course Content:
What does data integrity (DI) mean, who can contribute to good DI?
Why is data integrity and security such a hot topic for regulators?
Data criticality and data risk
Integration of DI into your QMS using a risk based approach
Protection and security of raw data and original records
Control of your data when utilising vendor third parties
Developing practical audit and remediation strategies for DI

Contact us and register your interest in a public session or having this course delivered on-site.