Customer complaints and adverse events/reactions relating to your products present a serious threat to your business' reputation and financial position. All information concerning potentially defective products and/or adverse events/reactions must be carefully reviewed. Critically, you need a system to promptly and effectively recall products known or suspected to be defective from the market.
This course will help you understand the regulatory requirements and key elements of a system you need.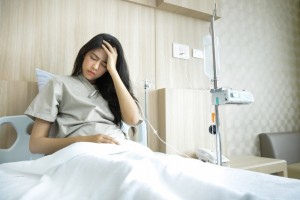 Content
Australian Pharmacovigilance Requirements

Definitions, Legislation, Scope, Reporting

Periodic Safety Update Reports
Signal Detection and Safety Profile
Customer Complaints
Recalls and Market Withdrawal
Participants
This course will benefit you if you are the sponsor of a regulated product or responsible for any processes or personnel relating to post market monitoring or investigations including pharmacovigilance, complaints, recall, scientific and medical literature reviews, reporting, risk assessment/management and risk/benefit safety profiling.
Format and Course Length:
The 1-day course involves a lively mix of case studies / workshops and intensive tutorial sessions. The delivery method is collaborative with a small group and facilitator, which has been shown to enhance learning and critical thinking skills of participants. You will receive copies of all presentation slides and a Certificate.
Scheduled sessions run from 9am to 5pm unless otherwise specified.
Call us or click here to e-mail us and register your interest.