Regulators require manufacturers of pharmaceuticals and medical devices to assume responsibility for the quality of all supplied products and services.
Establishing and maintaining your supplier Quality Assurance (QA) program is a challenge with regulatory requirements and supply chain complexity continuing to increase.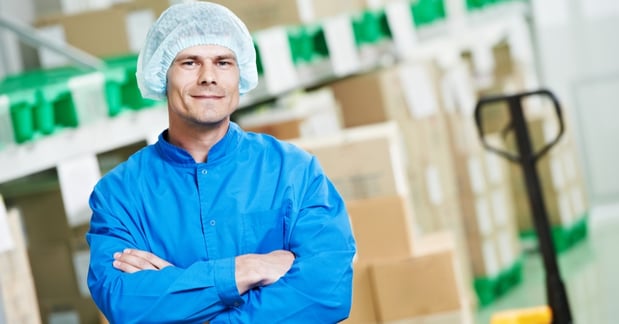 Content
This course will provide you with an overview of the current regulatory requirements and expectations, along with a 6-step plan for managing your supplier quality so you can reduce your supplier risks and improve your compliance. You will get an appreciation for:
Recent changes and enforcement trends in regulatory requirements for supplier management: FDA, EMA, TGA
Regulatory and industry guidelines including TGA, ASMI, IMDRF (formally GHTF) and APIC
SOPs and records needed for compliance and to prove effective supplier qualification.
Six step plan for managing supplier quality:
1. Planning
2. Selection of potential suppliers
3. Evaluation and acceptance
4. Establishing controls
5. Delivery, measurement and monitoring
6. Feedback and communication
Identifying supplier risk factors
Establishing supplier risk ratings and evaluation criteria
Structure and content of the Supplier Quality Agreement
Reduced testing considerations
When the supplier is part of your organisation – Quality Agreements and the role of QA
Participants
This course is designed for key quality and operational personnel (supervisors and managers) who are involved in supplier assurance implementation.
Format and Course Length
The course will be delivered as an online virtual-classroom training session.
Participants will be provided with a PDF of the training material in advance of the training should they wish to print and annotate notes. Participants will be connected to the trainer and other participants via online collaboration tool Zoom with connected video (webcam / screen sharing) and audio (computer audio or phone dial-in). Theory will be delivered by the trainer sharing their screen of the PowerPoint presentation. Facilitated workshops will be run in digital breakout rooms (e.g. a group of 12 might split into 4 breakout rooms each with 3 participants to separately work on a problem). Breakout rooms can call the trainer in for support when required and the trainer can electronically bring everyone back to the main session to debrief when appropriate.
The training is delivered as 2 x 3.5 hour sessions over 2 days. Breaks are included.
A digital credential (badge) will be issued via Credly on e-mail to recognise successful training completion.
What Do I Need?
Participant needs are very basic. You will need a computer or suitable device with a good internet connection. A headset (headphones with microphone) and second monitor/screen are recommended but not required.
Sessions
Participants will attend both half-day sessions:
| | | |
| --- | --- | --- |
| Sessions | Dates | Times |
| Day 1 | 19 September 2023 | 9:00am-12:30pm |
| Day 2 | 20 September 2023 | 9:00am-12:30pm |
Times are based on Melbourne, Australia.
Fee and Discount
AUD $700 (excluding GST) per participant

A

10% discount applies for 3 or more participants from the same company
If you can't see the booking window to select tickets below, please click here.
Contact us for clarification or to discuss your interest in a public or private delivery of this course.