If you're responsible for any part of pharmaceutical product quality or GMP compliance, you must understand your legal and ethical obligations. To understand your obligations, you must understand the regulatory environment as well as the intent and requirements of a Pharmaceutical Quality System and current Good Manufacturing Practices as defined by PIC/S.
Australia's Therapeutic Goods Administration (TGA) will be adopting version 14 of the PIC/S Guide to Good Manufacturing Practice for Medicinal Products (PE009-14) for medicines, Active Pharmaceutical Ingredients (APIs) and sunscreens commencing on the 1st July 2020. In the announcement, the TGA stated that "manufacturers are encouraged to commence preparations ... in anticipation of the adoption of the PIC/S Guide to GMP PE009-14."
To support TGA-regulated organisations, SeerPharma has updated its GMP - What You Need to Know training course to address the current PIC/S GMP Guide (PE 009-14). This course will help by stepping you through each chapter and common appendix of version 14 of the PIC/S Guide to GMP for Medicinal Products Part I, including the key changes from version 13. Using case studies and examples drawn from industry and consulting experience, you will learn the requirements and how they are applied to your manufacturing environment(s), with a focus on ensuring product quality and the prevention of adulteration and misbranding.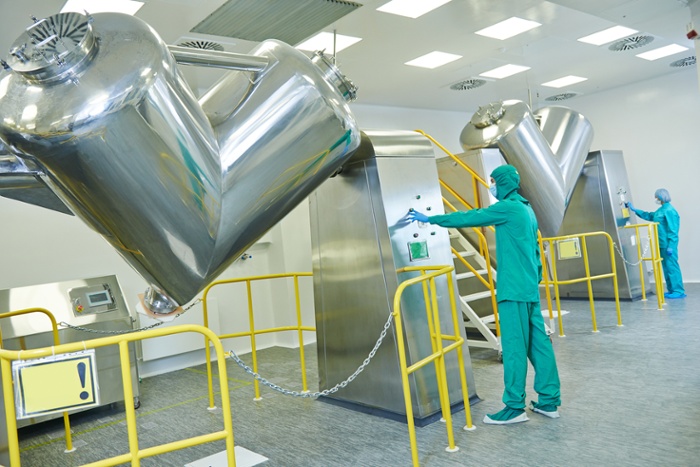 Content
An overview of the Australian regulatory environment
GMP Basics: Personnel and Training, Equipment and Facilities, Production and Packaging Controls, Process Validation, Quality Control, Out of Specification, Stability Programs
Good documentation and record keeping practices
Quality Management Basics: a Quality Systems approach to GMP, Quality Risk Management, Managing Changes and Deviations, Product Quality Reviews
Key changes in the PIC/S Guide to GMP Part I (PE 009) from version 13 to version 14

Chapter 3 - Premises and Equipment
Chapter 5 - Production
Chapter 8 - Complaints and Product Recall
Annex 17 - Real Time Release Testing and Parametric Release

Workshops exploring common GMP problems and solutions
Testimonial
"I found the GMP – What You Need to Know course an excellent investment in my educational development. The information was presented in a very user-friendly format and language – a sign of an experienced presenter and quality assurance professional. Of particular use were the comparisons between the previously and currently adopted PIC/S. The course notes are a very useful and quick reference guide. I would strongly recommend the course to anybody wanting a quick refresh or for those looking to enter into Quality Assurance".

Dr Gabrijela Matanović
Regulatory Affairs Manager, Apotex

Participants
This course has been designed to provide personnel new to the pharmaceutical industry with a good understanding of PIC/S GMP and Pharmaceutical Quality System requirements. It also applies to experienced GMP staff looking to update to comply with current PIC/S GMPs (PE 009-14), or existing companies that require a new GMP licence or GMP certificate from the TGA or Medsafe; including 3rd party logistics (3PL) providers that repack/reprocess medicines.
Format and Course Length
The course will be delivered as an online virtual-classroom training session.
Participants will be provided with a PDF of the training material in advance of the training should they wish to print and annotate notes. Participants will be connected to the trainer and other participants via online collaboration tool Zoom with connected video (webcam / screen sharing) and audio (computer audio or phone dial-in). Theory will be delivered by the trainer sharing their screen of the PowerPoint presentation. Facilitated workshops will be run in digital breakout rooms (e.g. a group of 12 might split into 4 breakout rooms each with 3 participants to separately work on a problem). Breakout rooms can call the trainer in for support when required and the trainer can electronically bring everyone back to the main session to debrief when appropriate.
The training will be delivered as 2 full day sessions. Each session will include breaks.
PDF Certificates will be provided to participants electronically.
Sessions
Each participant will attend both full-day sessions:
| | | |
| --- | --- | --- |
| Sessions | Dates | Times |
| Day 1 | 20th July 2020 | 8:45am join for 9:00am-5:00pm |
| Day 2 | 21st July 2020 | 8:45am join for 9:00am-5:00pm |
Times are based on Melbourne, Sydney and Brisbane; Australian Eastern Standard Time (AEST) / Coordinated Universal Time (UTC) +10:00
Participants to join at 8:45am in advance of a 9:00am start to address any technical issues.
Fee and Discount
AUD $1,200 (exc. GST) per participant

A

10% discount applies for 3 or more participants from the same company
What Do I Need?
Participant needs are very basic. You will need a computer or suitable device with a good internet connection. A headset (headphones with microphone) and second monitor/screen are recommended but not required.
Contact us for clarification or to discuss your interest in a private delivery of this course on-site or in a virtual-classroom.