Product Quality Reviews (PQR) are now an accepted part of GMP requirements internationally.
Your PQRs contain a lot of data, but are you applying appropriate critical analysis and interpretation of the findings to deliver value to your company?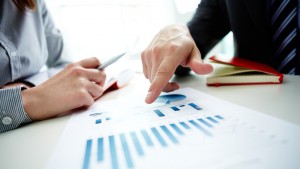 Without appropriate analysis and interpretation, PQRs can be a financial burden on your organisation or, worse still, mask a potential product quality problem.
When performed well, PQRs are a source of valuable information to your organisation and can provide additional controls over manufacturing processes and quality requirements for your products.
Content
Our training can help by providing you with the guidelines, tools and procedures to conduct effective PQRs which will support regulatory compliance and improve the quality of the decision making in your organisation. This course will help you determine the adequacy of the manufacturing controls and product specifications you have in place. The course will address:
PQR procedures, documentation and records
How to review production records and stability studies
Identifying trends and potential problems
How to summarise the results of the product review
Use of statistical tools including Cp and CpK, Statistical Process Control (SPC)
How to address microbiological compliance
The PQR report
How to prepare a presentation to key management personnel
Application of risk management to the PQR process
Requirements for listed complementary medicines
Participants
This course has been designed for all those who are involved in gathering, analysing or interpreting Product Quality Review data. It will be beneficial to those new to the PQR process, as well as more experienced professionals and Authorised Persons.
Format and Course Length:
The 1-day course involves a lively mix of case studies / workshops and intensive tutorial sessions. The delivery method is collaborative with a small group and facilitator, which has been shown to enhance learning and critical thinking skills of participants. You will receive copies of all presentation slides and a Certificate.
Call us or click here to e-mail us and register your interest.