Course Code: CPD/O/10/2021
CPD Hours: 14
Day 1 Supply Chain Management
The provision of medicines is a global business with active pharmaceutical ingredients, components and products being sourced using increasingly complex supply chains. Recognising the limitations of regulatory oversight by individual countries, the US Government passed the Drug Supply Chain Security Act (DSCSA) as legislation requiring a national track-and-trace system for medicines and electronic tracing of production through the supply chain; enforced by the FDA from 01 May 2015. The EU has also enhanced their GDP requirements, and these have been in place for some time. These actions reinforce the need for all personnel in your organisation's supply chain to understand their role and work to implement and maintain a robust and comprehensive quality system. The application of risk management principles within this system will help your organisation safeguard the quality and supply of product to your customers.
Day 1 Content
You will develop a detailed understanding of the principles of responsible supply chain management and a framework for implementation and improvements. Specifically, you will learn the principles and practices of Quality and Risk Management Systems that you need to ensure the integrity of your supply chain, including:
Management responsibility

Regulatory and customer requirements: current and future

Maintaining the cold chain

Process control and validation

Good documentation and record keeping practices

Training

Continual improvement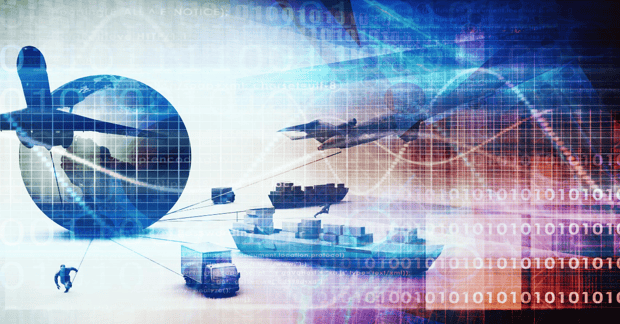 Day 2 Building A Successful Supplier QA Program – A Strategic Approach
You will be provided with an overview of the current regulatory requirements and expectations, along with a 6-step plan for managing your supplier quality so you can start reducing your supplier risks and improving your compliance.
Day 2 Content
You will get an appreciation for:
Recent changes and enforcement trends in regulatory requirements for supplier management

SOPs and records needed for compliance and to prove effective supplier qualification.

6-step planning for managing supplier quality

Identifying supplier risk factors

Establishing supplier risk ratings and evaluation criteria

Structure and content of the Supplier Quality Agreement

Reduced testing considerations

When the supplier is part of your organisation – Quality Agreements and the role of QA
Participants
This course is for you if you have a level of responsibility for the quality and/or integrity of your organisation's supply chain, specifically in relation to the procurement, supplier quality assurance, distribution and logistics of sourcing and supplying finished pharmaceuticals, pharmaceutical ingredients, and medical devices.
Format and Course Length
The course will be delivered as an online virtual-classroom training session.
Participants will be provided with a PDF of the training material in advance of the training should they wish to print and annotate notes. Participants will be connected to the trainer and other participants via online collaboration tool Zoom with connected video (webcam / screen sharing) and audio (computer audio or phone dial-in). Theory will be delivered by the trainer sharing their screen of the PowerPoint presentation. Facilitated workshops will be run in digital breakout rooms (e.g. a group of 12 might split into 4 breakout rooms each with 3 participants to separately work on a problem). Breakout rooms can call the trainer in for support when required and the trainer can electronically bring everyone back to the main session to debrief when appropriate.
The training will be delivered as 2 full day sessions with breaks.
PDF Certificates will be provided to participants electronically.
What Do I Need?
Participant needs are very basic. You will need a computer or suitable device with a good internet connection. A headset (headphones with microphone) and second monitor/screen are recommended but not required.
Sessions
Participants will attend both full-day sessions.
| | | |
| --- | --- | --- |
| Sessions | Dates | Times |
| Day 1 | 13 June 2023 | 9:00am-5:00pm |
| Day 2 | 14 June 2023 | 9:00am-5:00pm |
Seats are limited: Only 25 participants per class
Fee and Registration
HKD $4320 per participant
To register, please contact Biju Kishor at Biju.kishor@seerpharma.com.au