The TGA's transitional period to version 13 of the PIC/S Guide to Good Manufacturing Practice for Medicinal Products (PE 009-13) is over. Full compliance with PIC/S GMP Guide PE 009-13 (excluding Annexes 4, 5 and 14) has been mandatory since 1 January 2019 for:
medicines and active pharmaceutical ingredients (APIs)
biologicals that comprise or contain live animal cells, tissues or organs
Unsure whether you've done enough to be compliant?
Expecting a TGA inspection shortly?
New to PIC/S GMPs?
This training course will help you implement essential systems and processes, to ensure your compliance and avoid deficiencies.
Medsafe is also expected to adopt a newer version of the PIC/S GMP Guide shortly.
GMP-licensed pharmaceutical manufacturing organisations need to have implemented major changes with the GMPs advancing significantly in 5 versions over 8 years; from version 8 (January 2009) to version 13 (January 2017).
Compliance with PIC/S Guide to Good Manufacturing Practice for Medicinal Products (PE 009-13) requires a company-wide Pharmaceutical Quality System (PQS)* across the entire product life cycle. There is a clear need for more cross-functional collaboration and improvements in data management and data integrity.
*A management system to direct and control a pharmaceutical company with regard to quality. (ICH Q10 based upon ISO 9000:2005).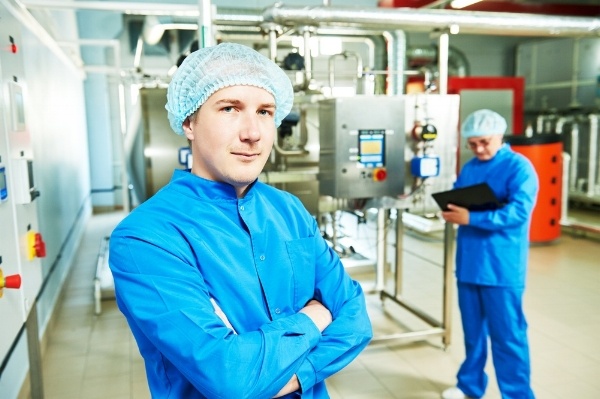 This training course is designed to help you understand the requirements and build capability across your organisation in key areas such as management responsibility, product realisation, continual improvement, knowledge management, outsourced activities, validation and change management.
There are a number of incremental changes to the PIC/S Guide to GMP between version 8 and version 13, as shown in this revision history snapshot:
Date
Version Number
Reasons for Revision
15 January 2009
PE 009-8
Revision of Chapter 1 (Part I)
Revision of Annex 1
New Annex 20
1 September 2009
PE 009-9
Revision of Annex 3
1 January 2013
PE 009-10
Revision of Chapter 4 (Part I)
Revision of Annex 6, 7, 11 and 13
1 March 2014
PE 009-11
Introduction of QRM principles in PIC/S GMP Guide – Part II
Revision of Annex 2 and 14
1 October 2015
PE 009-12
Revision of Annex 15
1 January 2017
PE 009-13
Revision of Chapters 1, 2, 6 & 7 (Part I)
Organisations face a critical challenge in jumping all the way from version 8 to version 13 in one leap to incorporate so many revisions and a serious shift in approach.
Objectives
Participants will come away with an understanding of:
Why the PE 009-13 PIC/S Guide to GMP is so significant
How Version 8 and Version 13 are aligned and different
What it means for your organisation to have a Pharmaceutical Quality System
What tools will make the required full implementation of Version 13 easier
Content
The course will focus on:
Chapter 1 – Pharmaceutical Quality Systems
Chapter 2 – Personnel
Chapter 4 – Documentation
Chapter 6 – Quality Control
Chapter 7 – Outsourced Activities
Annex 11 – Computerised Systems
Annex 15 – Qualification and Validation
Participants
This course has been designed for senior staff in all areas in pharmaceutical manufacturing organisations to understand how the changes affect their business unit as well as their business unit's interactions with other units and the shifts in responsibilities.
You may be a Production Manager, QA Manager, QA Supervisor, QC Manager, IT Manager, Contract Manager, Validation Manager etc.
Format and Course Length:
The 1-day course involves a lively mix of case studies / workshops and intensive tutorial sessions. The delivery method is collaborative with a small group and facilitator, which has been shown to enhance learning and critical thinking skills of participants. You will receive copies of all presentation slides and a Certificate.
Contact us and register your interest in a public session or having this course delivered on-site.