Statistics are not everyone's cup of tea, but the correct use of statistics plays a pivotal role in improving production process efficiency and profitability which will improve your profile by satisfying the needs of your commercial managers. With regulatory agencies placing more emphasis on activities such as Risk Assessment and Quality by Design, your company's grasp of the fundamentals of statistics will have a direct impact on your company's success over the coming years.
Do you understand how basic statistics can benefit your business?
Does your company leverage the power of statistics to optimise its processes?
Is your knowledge of statistical techniques and application current?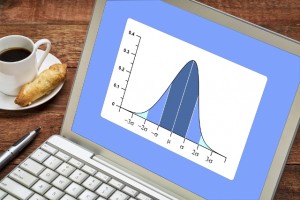 Content
The following areas will be addressed to enhance your understanding and practical application of basic statistical principles in the pharmaceutical and medical device industries using real life scenarios:
Populations and samples
Descriptive statistics

Types of data
Using graphs to analyse data
Using statistics to analyse data

The normal distribution and its application to industrial situations
Hypothesis testing & confidence intervals
Analysis of variance (ANOVA)
Control charts and process capability

Statistical Process Control (SPC)
Control charts for variables data
Process capability for normal data
Capability indices

e.g. Process Capability (Cpk) and Process Performance (Ppk)
On completion you will have an understanding of the basic concepts and statistical methods required in the production and control of pharmaceuticals and medical devices. By the end of this course you will be able to interpret results related to issues arising from production and analysis.
Participants
You will benefit from this course if you are in any way required to manage and interpret production and control data; e.g. roles in Validation, Product Quality Reviews etc. It is also relevant if you are looking for a refresher on the use and interpretation of basic statistics and SPC techniques.
Format and Course Length:
The 1-day course involves a lively mix of case studies / workshops and intensive tutorial sessions. The delivery method is collaborative with a small group and facilitator, which has been shown to enhance learning and critical thinking skills of participants. You will receive copies of all presentation slides and a Certificate.
Scheduled sessions run from 9am to 5pm unless otherwise specified.
Call us or click here to e-mail us and register your interest.