Course Code: CPD/O/08/2021
CPD Hours: 14
This course aims to develop a practical understanding of the principles, technology and GMP requirements as it applies to the manufacturing and control of Finished Solid Dosage Forms, and introduce the concept and practices of Process Mapping, Risk Analysis, Critical Control points and Validation requirements for the formulation, and optimisation controls.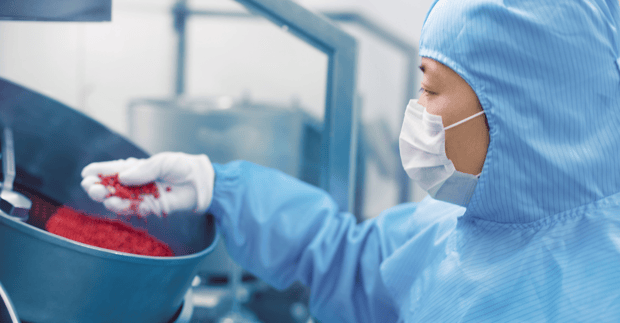 Content
Day 1
Quality Assurance in Solid Dose Manufacturing

Solid dosage form and drug delivery formulation
Solid oral-modified release dosage forms, for example, tablets/ powders/ granules/ tablets/ capsules
Day 2
Solid dose manufacturing technology and control (granulation/ blending/milling/ compression and coating)

Quality standards and compendial requirements

FAQs and group discussions
Participants
This course is designed for key quality and operational personnel (supervisors and managers) who are involved in solid dosage manufacture, as well as for managers and supervisors responsible for GMP compliance.
Format and Course Length
The course will be delivered as an online virtual-classroom training session.
Participants will be provided with a PDF of the training material in advance of the training should they wish to print and annotate notes. Participants will be connected to the trainer and other participants via online collaboration tool Zoom with connected video (webcam / screen sharing) and audio (computer audio or phone dial-in). Theory will be delivered by the trainer sharing their screen of the PowerPoint presentation. Facilitated workshops will be run in digital breakout rooms (e.g. a group of 12 might split into 4 breakout rooms each with 3 participants to separately work on a problem). Breakout rooms can call the trainer in for support when required and the trainer can electronically bring everyone back to the main session to debrief when appropriate.
The training will be delivered as 2 full day sessions with breaks.
PDF Certificates will be provided to participants electronically.
What Do I Need?
Participant needs are very basic. You will need a computer or suitable device with a good internet connection. A headset (headphones with microphone) and second monitor/screen are recommended but not required.
Sessions
Participants will attend both full-day sessions.
| | | |
| --- | --- | --- |
| Sessions | Dates | Times |
| Day 1 | 18 July 2022 | 9:00am-5:00pm |
| Day 2 | 19 July 2022 | 9:00am-5:00pm |
Seats are limited: Only 25 participants per class
Fee and Registration
HKD $4800 per participant

A

10% discount applies for 3 or more participants from the same company
To register, please contact Biju Kishor at Biju.kishor@seerpharma.com.au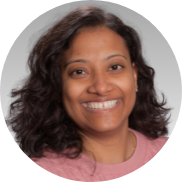 Proposed Trainer
Shruti Narayana
Shruti has over 15 years of rich experience in quality management in the pharmaceutical industry with reputable companies in Southeast Asia and India and extensive experience in setting up and managing quality systems for manufacturing, packaging & distribution of pharmaceutical products assuring high quality standards as well as regulatory compliance. Shruti also has a comprehensive understanding of all aspects of quality management including manufacturing, validation, documentation, technology transfer, investigations, complaints, product recalls & returns, change control and product quality reviews as well as software packages like TMS quality compliance software, Blue Mountain calibration & maintenance software and QS Doc electronic documentation management system. Shruti can collaborate with management teams and contribute to the development of new products, engineering designs, manufacturing & training methods for continual improvements in quality & productivity. Shruti can communicate in Hindi.