This course presents the overview of how medical devices are regulated in international markets, particularly with connection to EU MDR, 21 CFR Part 820, and ISO 13485. It considers relevant concepts that underpin how the term GMP ought to be understood. Differences between regulations, standards, and guidance documents are acknowledged. In addition, focus of GMP compliance and specific approach to compliance are discussed. From the global regulatory environment, the learners are then led into a more focused landscape to understand the essentials of GMP in a device manufacturing environment, such as personnel, premises, processing, etc.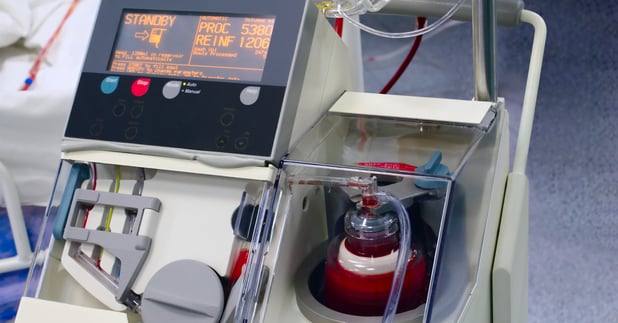 Content
The global regulatory environment

Describe the regulatory obligations as a GMP manufacturer.
Understand the historical development of medical device regulations.
Appreciate the differences in medical device regulation across international markets with connection to EU MDR, ISO 13485, and 21 CFR Part 820
State the difference between regulations, standards, and guidance documents.
State the fundamental focus and approach for GMP compliance.

The essentials of GMP in a device manufacturing environment

Personnel and Training
Premise/Facility Control

Production Areas
Storage Areas
Quality Control Areas
Ancillary Areas and supporting systems
Workplace Cleanliness and Contamination Control

Equipment
Material Control
Processing
Outsourcing
Participants
This course has been designed to provide personnel new to the medical device industry with a fundamental understanding of regulatory requirements related to EU MDR, 21 CFR Part 820, and ISO 13485. It also applies to experienced GMP staff looking for a refresher, or existing companies that require a new GMP licence or GMP certificate from the regulatory bodies.
Format and Course Length
The course will be delivered as an online virtual-classroom training session.
Participants will be provided with a PDF of the training material in advance of the training should they wish to print and annotate notes. Participants will be connected to the trainer and other participants via online collaboration tool Zoom with connected video (webcam / screen sharing) and audio (computer audio or phone dial-in). Theory will be delivered by the trainer sharing their screen of the PowerPoint presentation. Facilitated workshops will be run in digital breakout rooms (e.g. a group of 12 might split into 4 breakout rooms each with 3 participants to separately work on a problem). Breakout rooms can call the trainer in for support when required and the trainer can electronically bring everyone back to the main session to debrief when appropriate.
The training will be delivered as 1 full day session with breaks.
PDF Certificates will be provided to participants electronically.
Contact us to discuss your interest in a public or private delivery of this course on-site or in a virtual-classroom.